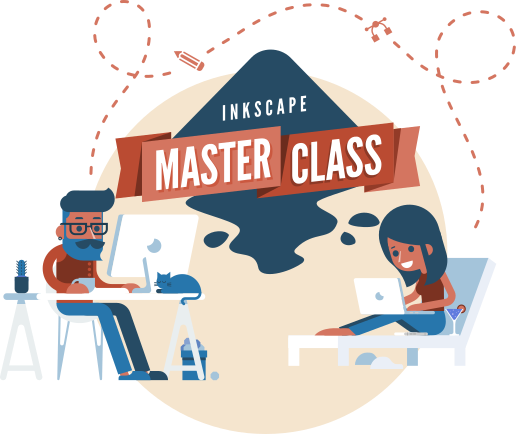 Become A Master of Inkscape
The Inkscape Master Class is a comprehensive series of 50+ videos where I go over every tool, feature and function in Inkscape and explain what it is, how it works, and why it's useful. Think of it as an interactive user manual, in video format, that you can refer to any time you want.
If you've ever followed one of my YouTube tutorials and wondered why rather than how, this course is the answer to that question. After completing the course you should have a solid understanding of everything Inkscape has to offer and how you can use it yourself.
See How It Works
Each lesson is in video format where I share my screen with you, explain each feature, and demonstrate how it works. All lessons are in 1080p format and can be downloaded for offline viewing.
Watch the video below to learn more…
Personalized Support
When you enroll in the Inkscape Master Class you will be granted access to our private community and I can personally answer any questions you may have about Inkscape or clarify the contents of any lesson if you're having trouble understanding it.